I have three boosters available and I want to use them on my bets.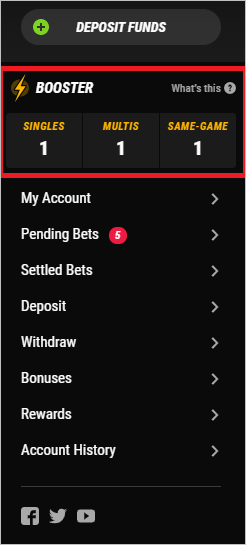 To use this feature, simply add the market that you are looking to place your bet on (example below is for a single bet odds booster):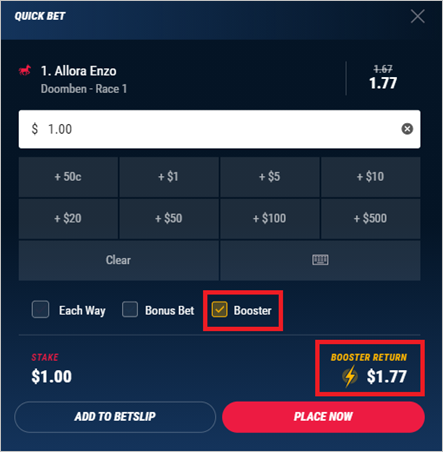 Simply select the "Booster" option when placing your bet, and your odds will be increased!
The bet will then be displayed as follows in your pending bets:

The method works the same way for the other two odds boosts (multi and same game multi).
If you are looking to use the odds booster for a same game multi, simply add the legs of your choice to your bet slip, and select the "Booster" option: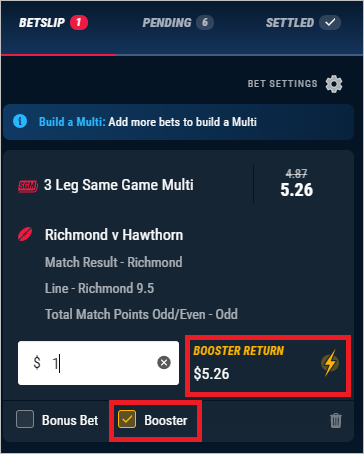 The boosted same game multi will then be displayed in your pending bets as follows:

For a standard multi boost, simply add three or more legs to your bet slip, and select the "Booster" option underneath the stake amount: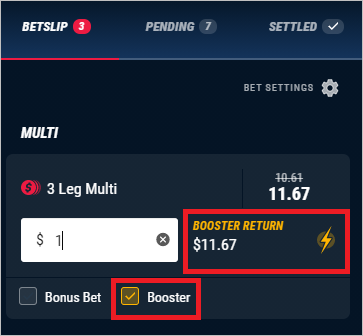 The Booster Option is not showing up on my bet slip when I am trying to place bets?
This is likely due to the fact that the odds boosts have already been used on your account for the day. Only one odds boost for each category is applicable per day.
Once you have used your Odds Boosts for the day, your balance will be displayed as follows: