How much do I need to turnover before I can withdraw my funds?
In order to have your funds withdrawn, a turnover requirement must be met before all funds can be withdrawn. Any funds that have not yet been turned over (bet through) will be required to be bet through dollar for dollar before funds can be withdrawn.
If you have a withdrawable amount, this will not need to be turned over and you are able to withdraw those funds from your account.
For example, the balance in your account is $1,563.68 but you have a withdrawable amount of $1,463.68 in your account which means you'll need to bet through another $100 before you can withdraw the entire balance.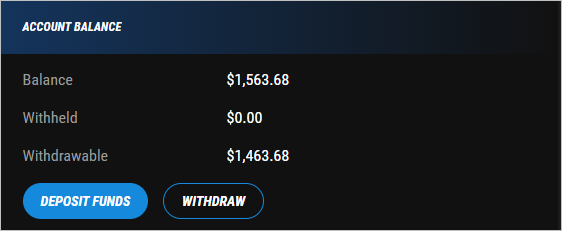 Having Trouble?
Need further help? Please contact Customer Support via Live Chat, email (support@pointsbet.com) or give PointsBet a call on 13 72 38.